LOTUS CARS WANTED:
From restoration projects to prime examples. Please
contact us
to discuss the sale of your Lotus
1981 DeLorean DMC-12 RHD *SOLD*
£SOLD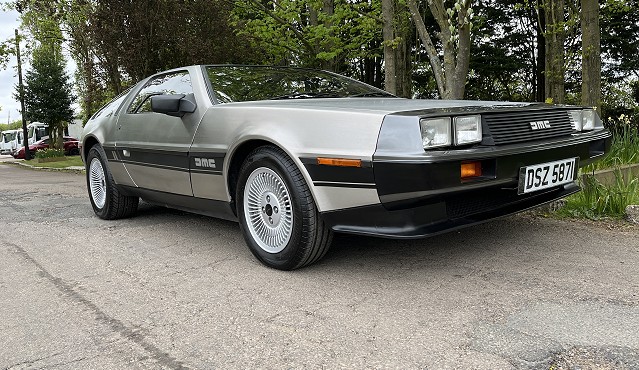 Mileage: 400
Year: 1981
Transmission type: Automatic
Fuel type: Petrol
DeLorean DMC-12 RHD Automatic with black interior
This car was purchased from PJ Grady in New York in August 2017 as a restoration project and was delivered to PJ Grady UK [Chris Nicholson]
It was then completely taken apart and given a full nut and bolt restoration and converted to a RHD.
Chris Nicholson is famously known for his work on DeLorean's and is the only well known specialist in the UK he has also appeared on many TV programmes for all of the highly skilled work he carries out . This is one of many RHD conversions he has now completed .
Everything has been done to this car it was completely rebuilt and being an automatic right hand drive it is an absolute pleasure to drive and the workmanship that he has put into it is simply amazing .
I have a large file with the car full of pictures of the work carried out and invoices also included is the original sales invoice and title from New York.
Any inspection is welcome and the car can be viewed on a ramp .
Please call for further details
Images