LOTUS CARS WANTED:
From restoration projects to prime examples. Please
contact us
to discuss the sale of your Lotus
2002 TVR Tuscan S *SOLD*
£SOLD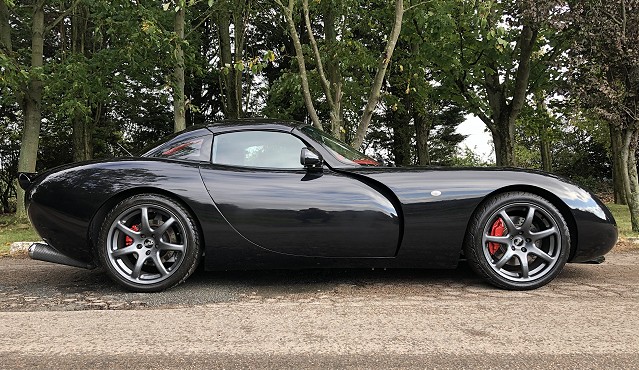 Mileage: 31000
Year: 2002
Transmission type: Manual
Fuel type: Petrol
2002 TVR Tuscan S
Finished in metallic black with red/black leather interior .
The rare MK1 Tuscan S model was built with an upgraded engine up to 390bhp as opposed to 360bhp also included larger brakes , big bore exhaust system , close ratio gear box, different rear lights and front and rear splitters and had a £10K price difference to the standard Tuscan .
This car has had a refurb early this year with over £2000 spent on new parts which included a new steering rack, drop links, HT Leads, silicone hose kit, power steering pump and plenty more .
Back in 2013 the gearbox was fully rebuilt and a new clutch was fitted the car has only done 7000 miles since then
The chassis has been fully checked and is very good .
The Tuscan has just come back from Bespoke Performance for a full health and engine check which included a compression test, check and adjust all valve clearances and a visual check on cams and followers . The compression test results where very good and only two adjustments where made on the valve clearances . I was told the cams and followers are in very good condition and I have extra pictures of the cams and followers and one of each cylinder compression result . .
The car comes with a large service history file which includes the original service/handbook .
A very rare car and according to howmanyleft.co.uk only 76 S models in total exist in the UK today an that's sorn and taxed.
Not to be missed any inspection is welcome .
Images